DIFFERENTIATED INSTRUCTION: PRODUCTIVE SKILLS DEVELOPMENT WITH HIGH SCHOOL AND UNIVERSITY STUDENTS
Nelly Patricia Galora Moya

Miryan Consuelo Salazar Tobar
Resumen
The Differentiated  Instruction  (DI) approach  addresses individual  learner`s needs in a mixed ability class by  focusing  instruction on student learning profiles. The purpose of this study was to describe the effects of the implementation of four DI strategies suggested by Herrera (2011) in order to analyze their impact on students' productive skills within two different educational settings: the high school and university. A total of 105 students and two English teachers participated in this study. An online survey assessed learners' perceptions of the DI strategies. The results confirmed that the 4 DI strategies implemented in both settings had a positive effect on the development of students' writing and speaking skills. This study concluded that there is not a universal, one-size-fits-all strategy for teaching that includes all students.  In-depth knowledge of students' needs, and interests is a starting point for addressing instruction in a more effective way.  Finally, the DI approach is starting to emerge in Ecuadorian EFL classrooms,  and teachers  are showing  interest  in applying the corresponding  strategies  as an aid to student learning.
Reporte de descargas
Aún no hay datos de descargas disponibles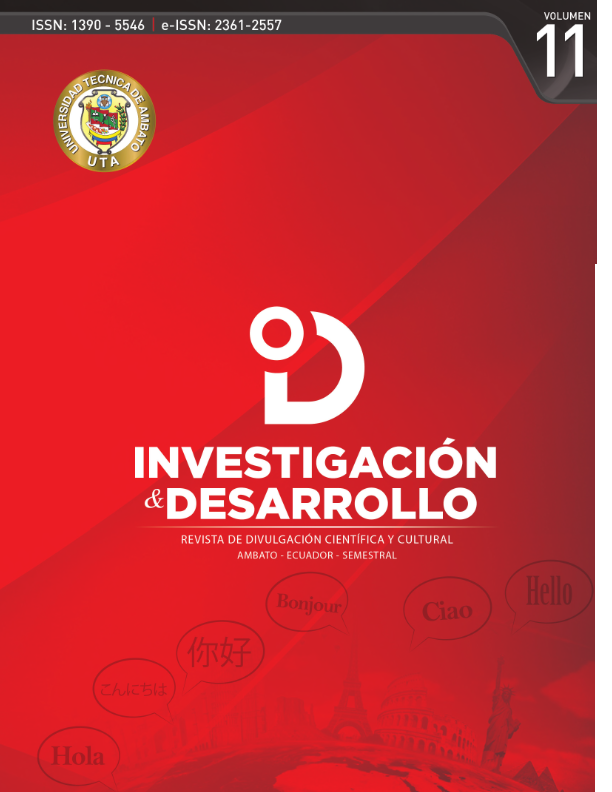 Como citar este artículo
GALORA MOYA, Nelly Patricia; SALAZAR TOBAR, Miryan Consuelo. DIFFERENTIATED INSTRUCTION: PRODUCTIVE SKILLS DEVELOPMENT WITH HIGH SCHOOL AND UNIVERSITY STUDENTS.
Investigación & Desarrollo
, [S.l.], v. 11, n. 1, p. 67-73, jul. 2019. ISSN 2631-2557. Disponible en: <
https://revistas.uta.edu.ec/erevista/index.php/dide/article/view/645
>. Fecha de acceso: 28 oct. 2020
Esta obra está bajo licencia internacional
Creative Commons Reconocimiento 4.0
.