GRAMMAR VIDEO LESSONS TO FOSTER INDEPENDENT LEARNERS IN THE ENGLISH AS A FOREIGN LANGUAGE CLASSROOM
Martha Lara Freire

Gloria Escudero Orozco
Resumen
This research analyzes the impact of the implementation  of the flipped classroom to improve the low development of cognitive skills in the stu- dents and to promote the autonomous learning in 30 English as a Foreign Language (EFL) students Level Four in the English Center at Escuela Superior Politécnica de Chimborazo through grammar video lessons. The proposal consisted of eight grammar video lessons based on the syllabus designed for this level. These videos became both: a valuable tool to foster independent learning and a strategy to flip the traditional classroom, which allowed additional time to work on practical activities in the classroom, considering that the theory was studied outside the classroom. The instruments applied in this research project are as initial survey, a satisfaction survey, a pre-test, and a post-test. The initial survey and the pre-test determined the necessity students had to consolidate their knowledge regarding grammar and apply those contents in a real life context. The post- test results revealed that there was a meaningful improvement in the level of grammar knowledge, which is demonstrated in the results analysis and interpretation. Once the study ended, the students concluded that the grammar video lessons are effective and useful to achieve independence in learning the English grammar rules. Students who were part of the intervention reached a level of autonomous learning which influenced mark- edly in the students grades as showed in the interpretation and analysis of the results. Additionally, students felt motivated because they had less "homework." Thus, it is concluded that the grammar video lessons foster independent learning.
Reporte de descargas
Aún no hay datos de descargas disponibles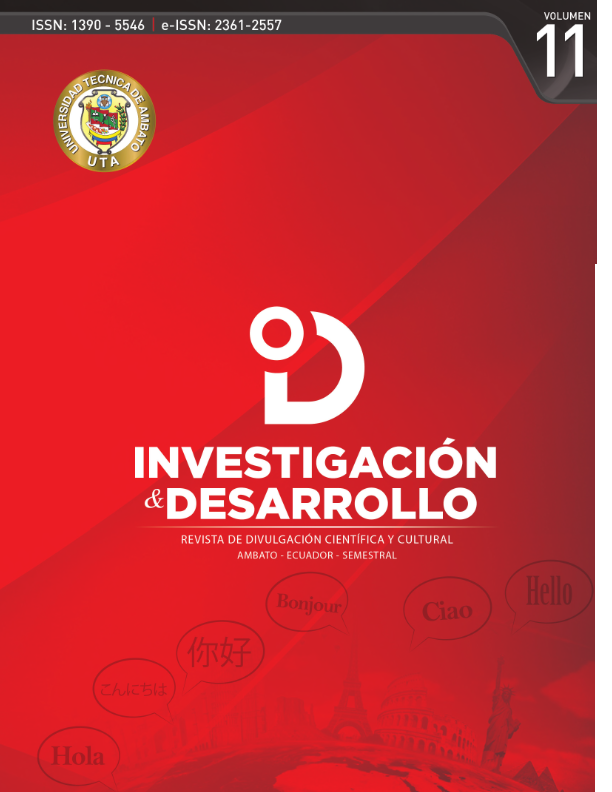 Como citar este artículo
LARA FREIRE, Martha; ESCUDERO OROZCO, Gloria. GRAMMAR VIDEO LESSONS TO FOSTER INDEPENDENT LEARNERS IN THE ENGLISH AS A FOREIGN LANGUAGE CLASSROOM.
Investigación & Desarrollo
, [S.l.], v. 11, n. 1, p. 40-48, jul. 2019. ISSN 2631-2557. Disponible en: <
https://revistas.uta.edu.ec/erevista/index.php/dide/article/view/660
>. Fecha de acceso: 28 oct. 2020
Esta obra está bajo licencia internacional
Creative Commons Reconocimiento 4.0
.