COMMUNICATION-ORIENTED LESSONS: MOVING FROM COMMUNICATIVE LANGUAGE TEACHING TOWARDS TASK-BASED INSTRUCTION
Palabras clave:
communicative classroom, interaction, language teachers, lesson design, tasks
Resumen
Communicative-oriented  language teaching methodologies need to have a central role in the current foreign language education. In fact, language teachers are expected to shift away from traditional language teaching methods that have proven to be ineffective for language learning. Nowadays, a movement, which favors and embraces interaction, communication, and negotiation of meaning, is growing in language education; therefore, pre-service and in-service teachers of English need to be responsive to and become aware of the importance of these key aspects. With these notions in mind, the present article can be seen as a contribution  to help language teachers gain an understanding of key theoretical notions related to the emergence of communicative language teaching and its most well-known methods – CLT and TBLT. Additionally, this work analyzed CLT and TBLT as these two language teaching methods are not opposing but in line with the communicative  approach. The importance of implementing communicative-oriented lessons into the English classroom was also examined. In this sense, a table made up of specific guidelines was elaborated by using works of leading experts in language teaching and learning. The table is intended to help teachers to be better equipped to design and implement  TBLT lessons into the classroom, which may have a positive impact  on foreign language learning.
Descargas
Los datos de descargas todavía no están disponibles.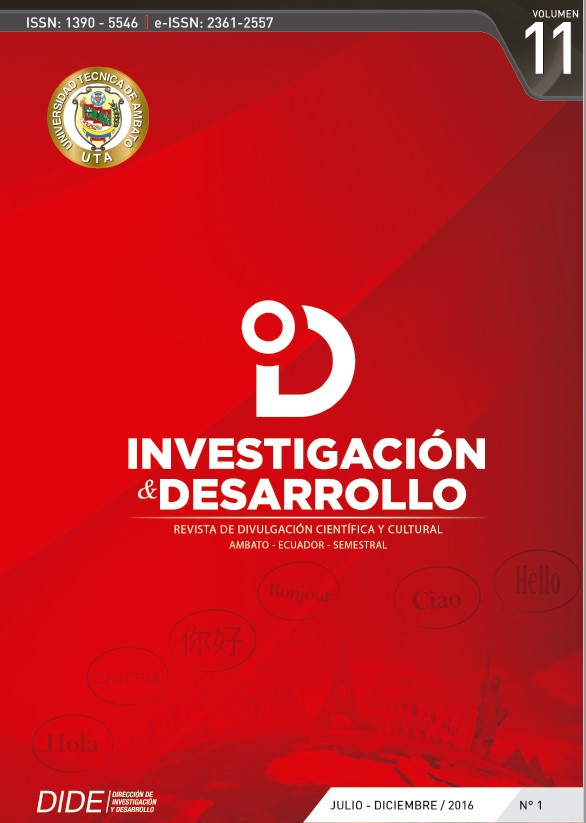 Descargas
Cómo citar
Ortega-Auquilla, D., & Recino Pineda, U. (2019). COMMUNICATION-ORIENTED LESSONS: MOVING FROM COMMUNICATIVE LANGUAGE TEACHING TOWARDS TASK-BASED INSTRUCTION. Investigación Y Desarrollo, 11(1), 58–66. https://doi.org/10.31243/id.v11.2016.644