VACCINATION AGAINST HEPATITIS B IN ECUADOR: RISK GROUPS, COMORBIDITIES AND TOXIC HABITS IN NON-RESPONDING INDIVIDUALS.
Resumen
Introduction; Hepatitis B virus is a viral agent that chronically infects humans, with an estimated 400 million people at permanent risk of developing cirrhosis and/or hepatocellular carcinoma. Immunization against hepatitis B (HB) is effective and safe, it is one of the most effective interventions for immunoprevention. However, there is a population group that does not respond to vaccination. Objective: to analyze the lack of response to anti-HB vaccine in the Ecuadorian population and its association with risk groups, comorbidities and toxic habits. Methods: A documentary design was applied through the analysis of different selected sources of scientific databases under inclusion and exclusion criteria, published in the last 10 years. The prevalence of HB shows endemicity in different regions. Health care providers are one of the groups with the highest risk of becoming infected, as well as newborns of seropositive mothers. The identified factors associated with the lack of response to vaccination are obesity, celiac disease, advanced age, immunocompetence, male sex, co-infections, smoking, drug addiction and alcoholism. Conclusion: Hepatitis B remains a major health problem throughout the world. Compliance of the complete administration of hepatitis B vaccine schedule is encouraged as established by health authorities in favor of children and people at risk, especially health personnel. Monitoring of antibodies and dose reinforcement is also advised.
Keywords: hepatitis B, vaccines, occupational risks, immunization 
Reporte de descargas
Aún no hay datos de descargas disponibles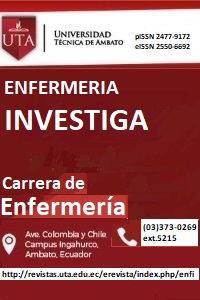 Sección
Articulo de revisión
Esta obra está bajo licencia internacional
Creative Commons Reconocimiento-NoComercial 4.0
.